A fine contemporary outdoor table in premium stone and stainless steel. The Montecito is timeless. Let your favorite colors and finishes come to life in your own tabletop and table base color combination. Create your own lasting premium table for your home or commercial site using colors and materials that mean something to you.
COOKE is an expert at combining steel and stone. When it comes to designing your table, it is all about the tabletop. Ultra-Compact engineered stones such as Dekton, Laminam, and Neolith are some of the most durable and visually compelling surfaces on the market. COOKE also offers a wide selection of exciting natural premium granite, marble, and quartzite stone tabletops. For maximum corrosion resistance, COOKE offers quality powder coated stainless steel colors.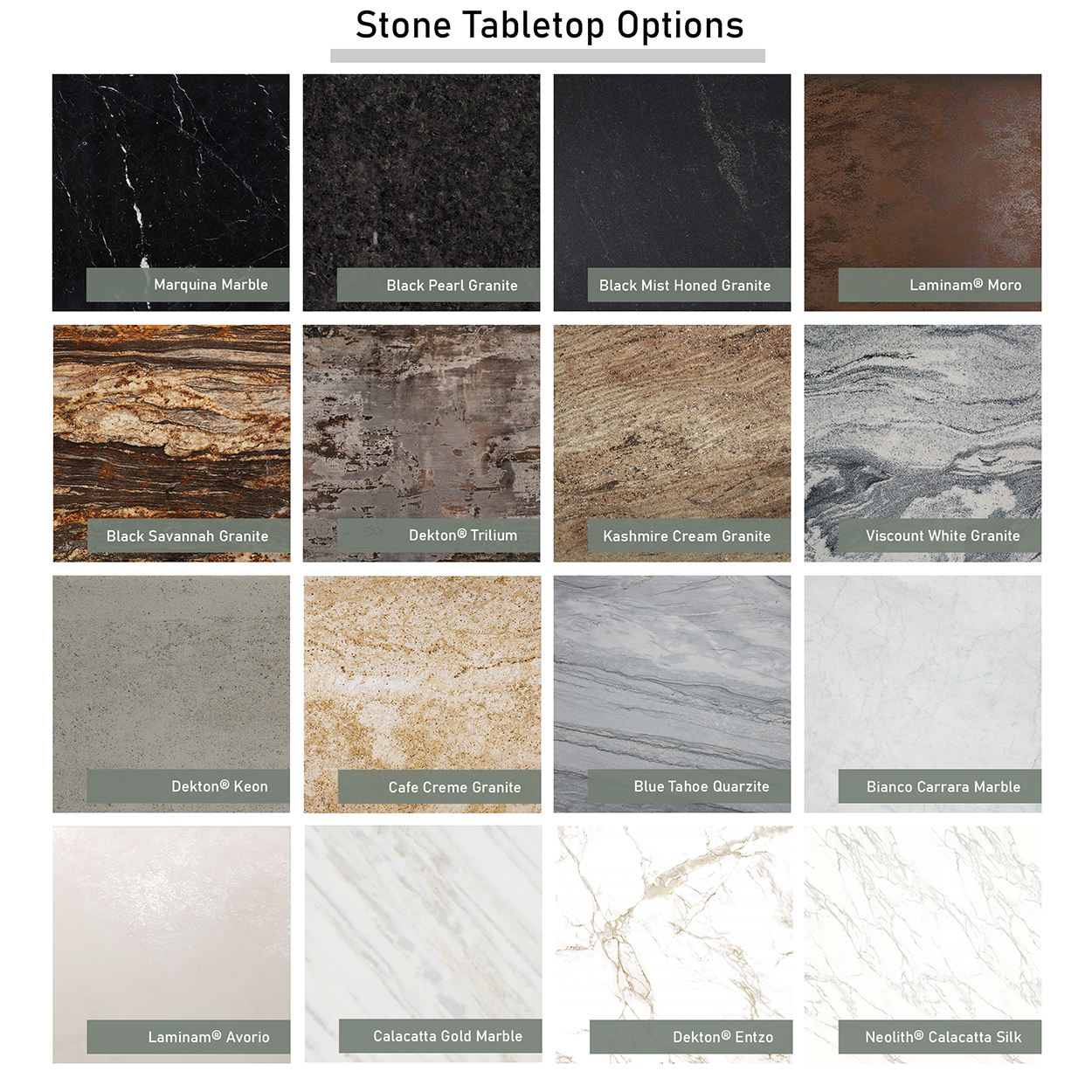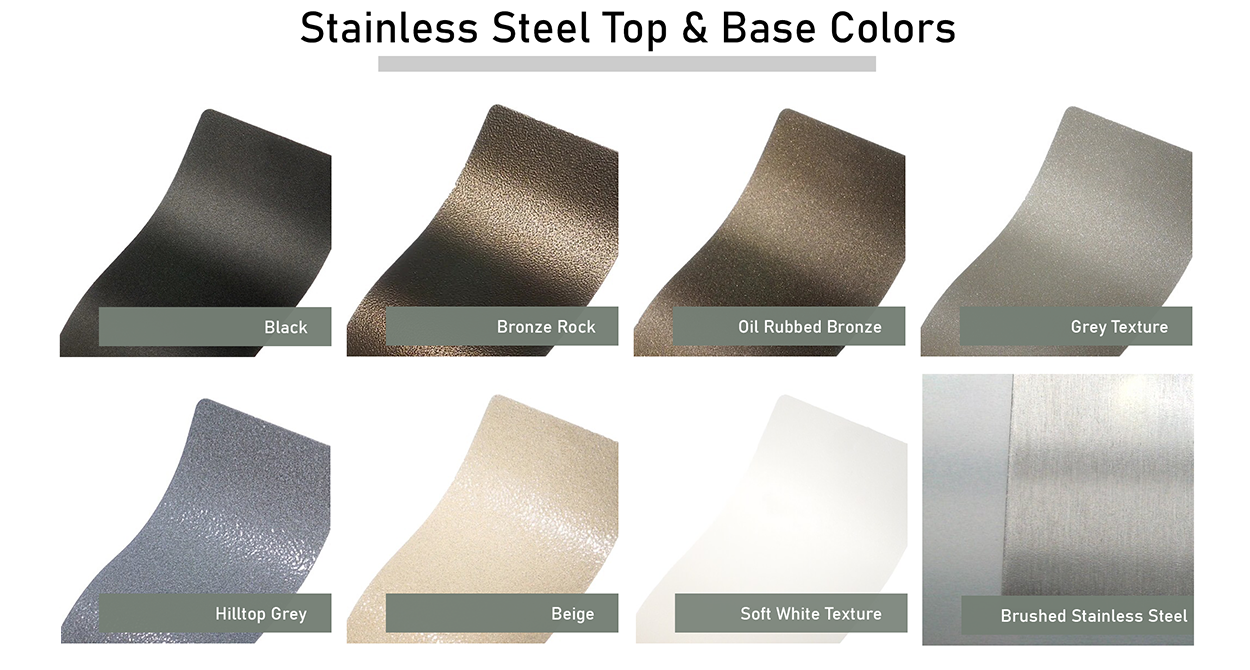 Your stone or stainless steel tabletop is paired with a stainless steel plinth style base in your choice of color. Extra wide adjustable leveling feet give your table a solid luxurious feel on uneven surfaces such as tile, decking, concrete, or pavers.
The Montecito fire pit, burner, and lid are all made from stainless steel. Overbuilt and designed to light every time, the fire pit is easy to use. Available in a natural gas and propane version, this fire table is ready to be installed anywhere.
The fire pit is available with an AWEIS upgrade. All weather electronic ignition systems are known for their reliability and quality. Battery powered or hard-wired options are available. With the flip of a switch you can have a fire. The LED lighting package adds a hard-wired LED kit to you table. This kit adds a subtle warm white indirect down lighting underneath the tabletop and requires a power source at the site of the table. Call for more information.
COOKE wants your space to be and expression of yourself. By providing a unparalleled selection of finishes, customers can design their own space and have creative freedom to create something that means something to them. This table is a timeless classic made in Anaheim, CA.
Heavy duty stainless steel and/or stone with an emphasis on quality finishes and custom colors
Dekton, Neolith, Laminam, Granite, Marble, and Quartzite stones available
304 stainless steel frame provides incredible durability and rigidity. No plastic
60-200k BTU USA-made stainless steel burner system
304 stainless steel flame adjustment controls
Propane or natural gas fuel source hidden from view
Innovative overbuilt double-walled burner pan insulates burner components and increases durability
Call for custom requests or email [email protected] for free stone and color samples